There are 8 algebraic Cornfields creatures. Three have awakened forms.
024 Captain Taco
Edit

030 Cornataur
Edit
037 Corn Emperor
Edit
038 Corn Lord
Edit
040 Corn Ronin
Edit
070 Field Reaper
Edit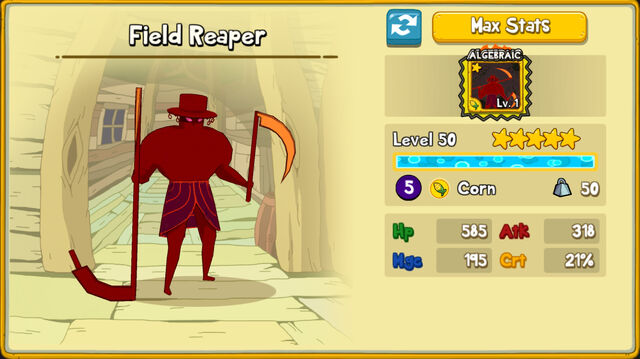 165 Convicted Stalker
Edit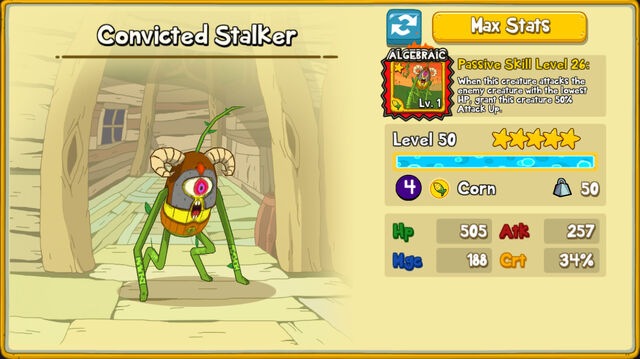 166 Stalker
Edit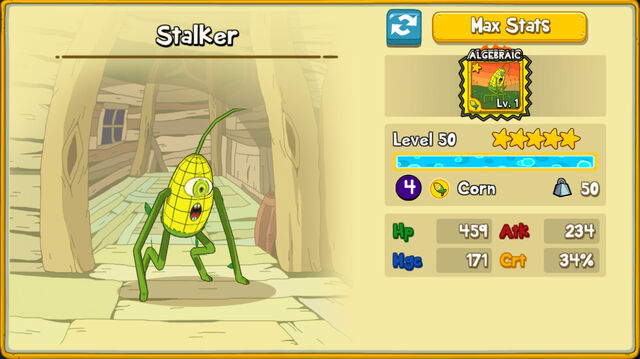 200 Feedman
Edit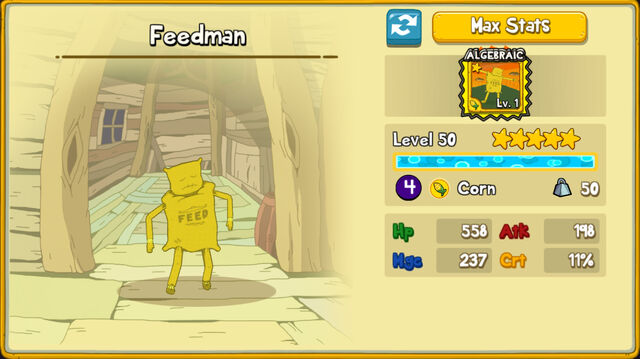 239 Mother Husker Dragon
Edit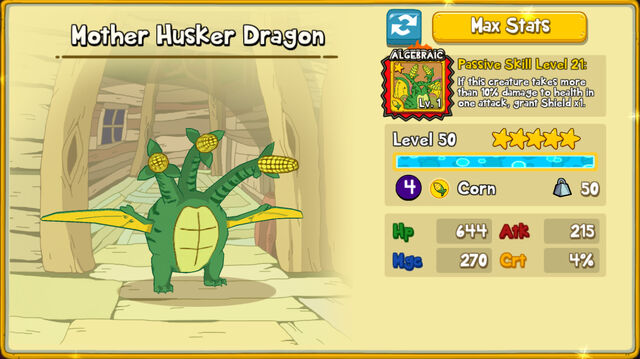 240 Husker Dragon
Edit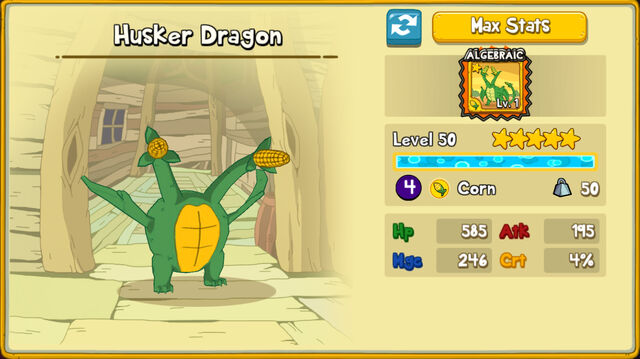 Note About Husker Dragon Epic Dungeon Special Creatures
Edit
There are three additional algebraic creatures (the 001 Stalks) that appeared in the Husker Dragon epic dungeon. These creatures were not playable outside the dungeon and have been included for reference only.
001 Lethal Stalk
Edit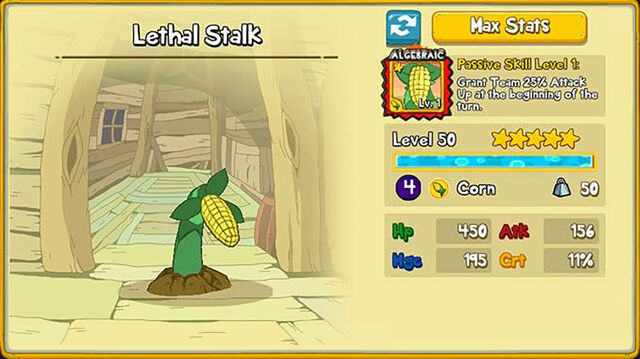 001 Hasty Stalk
Edit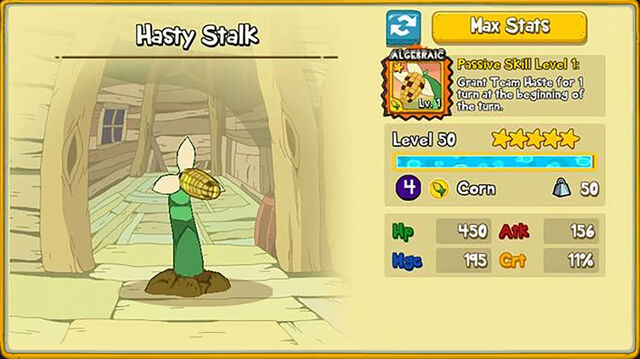 001 Stout Stalk
Edit